2021/05/31

Asia-Pacific Review, Vol. 28, No. 1(MAY 2021), is released.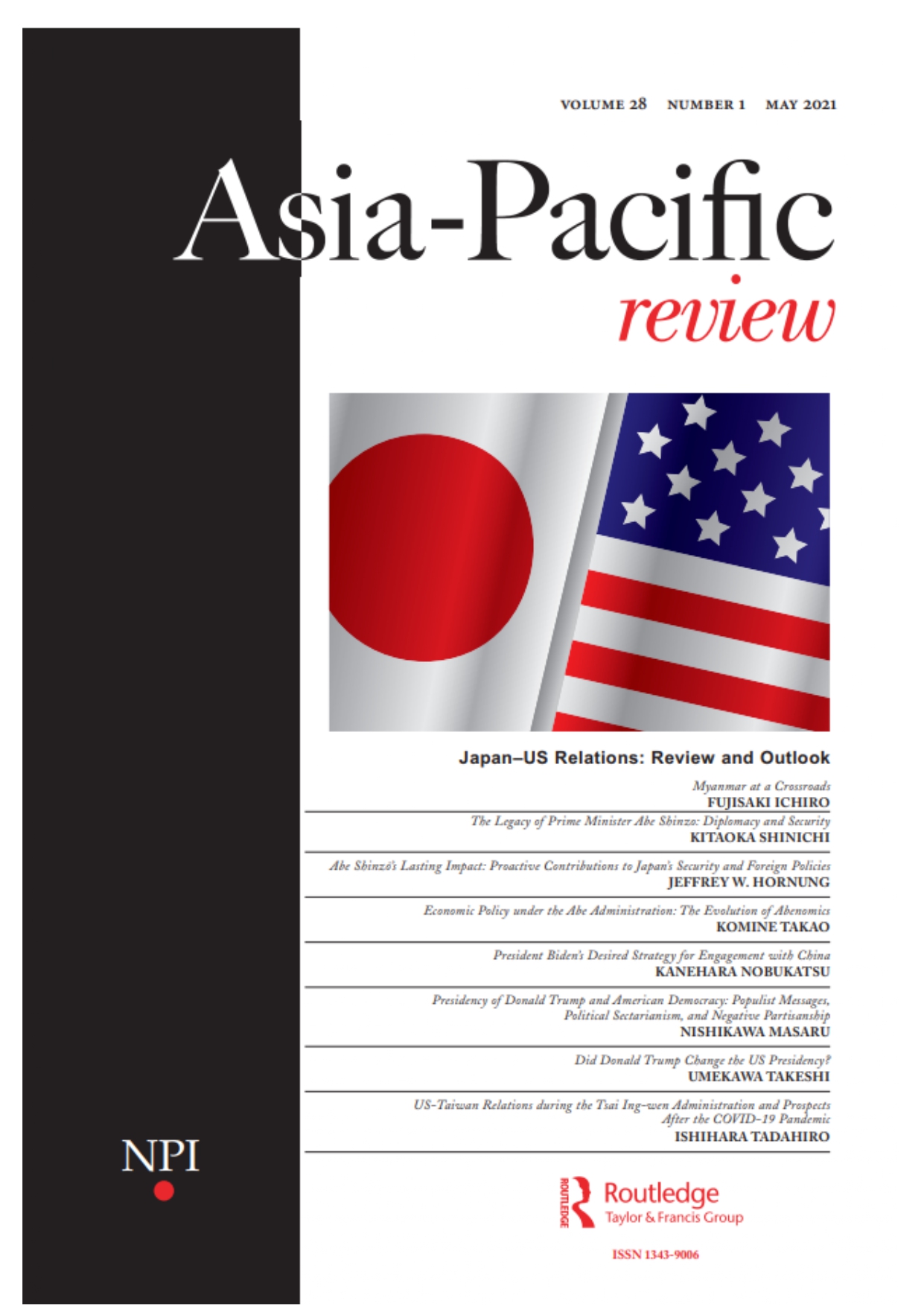 Japan-US Relations: Review and Outlook
◆Myanmar at a Crossroads
FUJISAKI ICHIRO
◆The Legacy of Prime Minister Abe Shinzo: Diplomacy and Security
KITAOKA SHINICHI
◆Abe Shinzo¯'s Lasting Impact: Proactive Contributions to Japan's Security and Foreign Policies
JEFFREY W. HORNUNG
◆Economic Policy under the Abe Administration: The Evolution of Abenomics
KOMINE TAKAO
◆President Biden's Desired Strategy for Engagement with China
KANEHARA NOBUKATSU
◆Presidency of Donald Trump and American Democracy: Populist Messages, Political Sectarianism, and Negative Partisanship
NISHIKAWA MASARU
◆Did Donald Trump Change the US Presidency?
UMEKAWA TAKESHI
◆US-Taiwan Relations during the Tsai Ing-wen Administration and Prospects After the COVID-19 Pandemic
ISHIHARA TADAHIRO