2022/03/17

Asia-Pacific Review, Vol. 28, No. 2(NOVEMBER 2021), is released.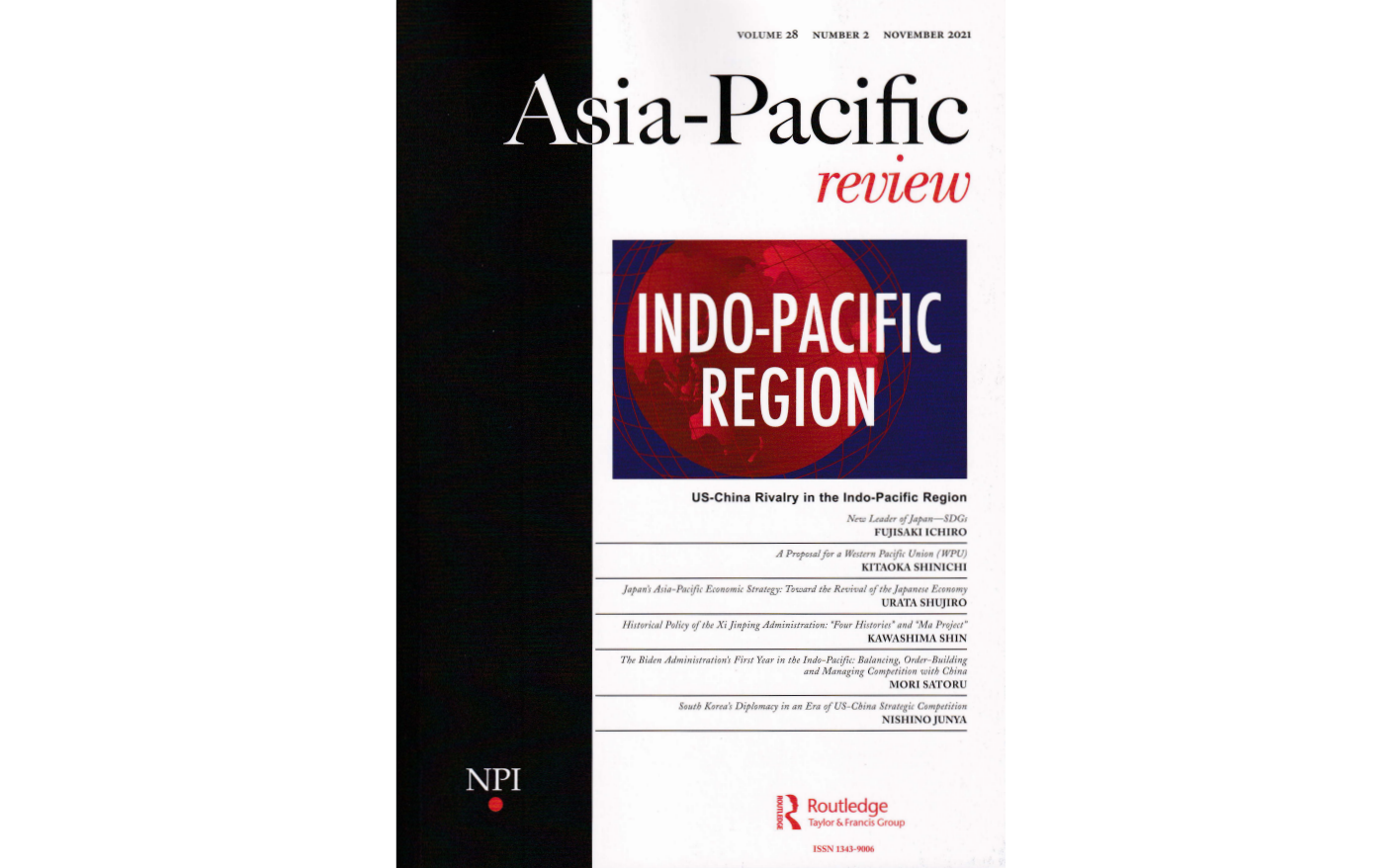 US-China Rivalry in the Indo-Pacific Region
◆New Leader of JapanーSDGs
FUJISAKI ICHIRO
◆A Proposal for a Western Pacific Union (WPU)
KITAOKA SHINICHI
◆Japan's Asia-Pacific Economic Strategy: Toward the Revival of the Japanese Economy
URATA SHUJIRO
◆Historical Policy of the Xi Jinping Administration: "Four Histories" and "Ma Project"
KAWASHIMA SHIN
◆The Biden Administration's First Year in the Indo-Pacific: Balancing, Order-Building and Managing Competition with China
MORI SATORU
◆South Korea's Diplomacy in an Era of US-China Strategic Competition
NISHINO JUNYA